Running Your Business at Peak Performance
Your Clients and the Market Demand Your Very Best
Start Here
Our Process
The Smart Sales Solution™ approach is a systematic sales strategy, designed to optimize and expedite the performer building effort.
Access
Set Goals
Plan & Build
Apply & Track
Featured Client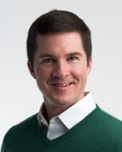 "I have been coaching with Rich Rudnick for a year now and it has proven to be an integral part of my business growth. I was reluctant at first to invest in coaching but realized that if Rich could help me get 1 more sale, then it would more than pay for itself. Halfway through my first year, I already surpassed last year's GCI and am on my way to double my income! Rich knows how to motivate me and to the extent that I need to be "pushed." He has me tracking my numbers, looks for patterns for growth, and provides weekly tasks and tools to accomplish my goals. I thoroughly enjoy our sessions together and intend to continue to grow, exceed my goals, and fulfill my family's dreams with Rich by my side."
Kevin Conrad, Keller Williams Integrity Lakes, Minnetonka, MN
Receive a free sales training
Build Instant Rapport
Learn 13 easy, but often overlooked or not utilized steps to Build Instant Rapport within ten seconds of your first meeting with your prospect.
Download the audio and build instant rapport!
Recent Articles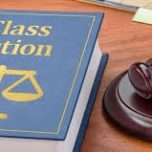 Class Action Lawsuits and now MLS Policy changes moving to end Buyer Broker Commissions? What's going on, and what you need to know!
Watch or Listen to Podcast Now This topic is a hot one that could affect the national real estate industry as a whole, and ultimately ...
Read More