Running Your Business at Peak Performance
Your Clients and the Market Demand Your Very Best
Start Here
Our Process
The Smart Sales Solution™ approach is a systematic sales strategy, designed to optimize and expedite the performer building effort.
Access
Set Goals
Plan & Build
Apply & Track
Featured Client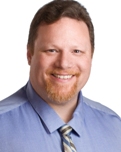 "Coaching with Rich Rudnick has been most beneficial in helping me keep my accountability to the sales process and he is great to talk sales strategy with. Before coaching, "Winning" was a challenge for me. Now I know what it takes and have learned the system. I find that I work well with Rich on a one on one basis. He is kind and uses a direct approach, especially with me being a High D. It works well. In making my final decision to hire a coach, I considered the fact that Tiger Woods has a coach. So I hired Rich. You can only get better at something if you have someone pushing you. And he definitely gets the job done! One of the key take-aways I have learned from coaching is "You miss sales because you miss steps." It is so drilled into my head that anytime I think about a deal that we lost, it is because we skipped steps.."
Keith Schoolcraft, A Couple of Gurus, Minneapolis, MN
Receive a free sales training
Build Instant Rapport
Learn 13 easy, but often overlooked or not utilized steps to Build Instant Rapport within ten seconds of your first meeting with your prospect.
Download the audio and build instant rapport!
Recent Articles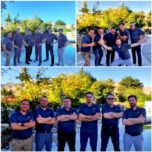 Lessons from the Masterminds: The Key to making 2020 Your Best Year!
Not only are we about to ring in a New Year but a new decade!  Very likely how we enter the 2020's versus how we ...
Read More