Running Your Business at Peak Performance
Your Clients and the Market Demand Your Very Best
Start Here
Our Process
The Smart Sales Solution™ approach is a systematic sales strategy, designed to optimize and expedite the performer building effort.
Access
Set Goals
Plan & Build
Apply & Track
Featured Client
"I Just wrapped up my first year of real estate coaching with Rich. Previously having no experience with coaching and just over 1.5 years as a realtor, I was introduced to Rich from a lender partner of mine. Rich was quickly able to take a lot of the self-imposed hurdles out of my way and was able to get me on a much more productive path toward success. My business more than doubled within the first year of coaching and I signed up for another year of coaching and am already on track to double my business again."
Josh Johnson, ReMax Results, Edina MN
Receive a free sales training
Build Instant Rapport
Learn 13 easy, but often overlooked or not utilized steps to Build Instant Rapport within ten seconds of your first meeting with your prospect.
Download the audio and build instant rapport!
Recent Articles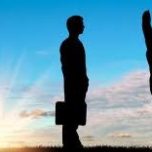 Mastering the Art of Overcoming Objections
Watch or listen to Podcast Now You deliver your best presentation to your motivated prospect and he replies "I need to think about it". How ...
Read More