Running Your Business at Peak Performance
Your Clients and the Market Demand Your Very Best
Start Here
Our Process
The Smart Sales Solution™ approach is a systematic sales strategy, designed to optimize and expedite the performer building effort.
Access
Set Goals
Plan & Build
Apply & Track
Featured Client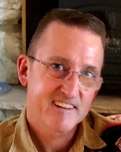 "Working with Rich Rudnick has really opened my eyes to how I approach my professional, spiritual and personal life. He affirmed my strengths and showed me where I have room for improvement. His approach to leadership is refreshing and has helped me accelerate my professional, spiritual and personal growth. With Rich's help, I am becoming more productive by approaching planning, relationships, and time management differently. Rich provides sound advice that may help me overcome some of the challenges that are presented to me. Rich challenges me to think differently. Working with Rich has been one of the most rewarding experiences in which I have invested my time."
Jerry Cutright, Old Trapper Smoke Products, Denver, CO
Receive a free sales training
Build Instant Rapport
Learn 13 easy, but often overlooked or not utilized steps to Build Instant Rapport within ten seconds of your first meeting with your prospect.
Download the audio and build instant rapport!
Recent Articles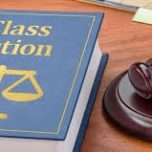 Class Action Lawsuits and now MLS Policy changes moving to end Buyer Broker Commissions? What's going on, and what you need to know!
Watch or Listen to Podcast Now This topic is a hot one that could affect the national real estate industry as a whole, and ultimately ...
Read More