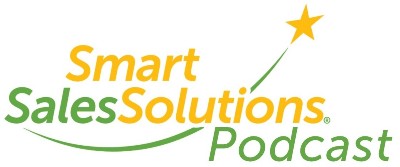 Watch or listen to Podcast Now!
The largest source for listings in the 2020's will depend on full service Realtors rather than technology to guide them through their next transition. The career Realtor who specializes and caters to this group will have an abundance of listings and a continuous inventory pipeline. I am referring to the Baby Boomer generation which is at or coming into retirement at a rate never seen before.
Rich Rudnick and Don Cunningham pick up from the previous podcast where they addressed how technology and discount brokers are changing the landscape of the Real Estate Industry. Predictions of elimination of the full service Realtor were discussed and ended with what the "experts" who are predicting the end are missing: the next decade's largest demographic. Baby Boomers (1946-64) and the Silent Generation (1925-45) have the highest percentage of home ownership than any generation following them. They also have special needs and circumstances that will almost always necessitate a move and Rich and Don will discuss the impact, challenge and opportunities that are ahead.
Here is what will be covered:
The statistics, facts and data (see complete information below)
How to best prepare and become an expert, specialist
The two groups, their needs and how to best serve them
Comparing survey results vs. reality
Why full service Realtors will trump technology
Other trends and long term effects on the market
Watch or Listen to Podcast Now!
If you want help positioning yourself to serve Senior's the Right Way and increase your listing inventory, Contact Us today and schedule a Complimentary Session with one of Our Coaches.
Sources for: Information, Data, Statistics
https://www.youtube.com/watch?v=lvjafDYlRQA Age Wave Video https://www.youtube.com/watch?v=q2TVwN9yp7E&feature=youtu.be Epcon Builder Testimonial
The need for Strategic Partnerships of: Realtors; HECM; CPA; Wealth Management; Estate Planners and Senior Support Groups is greater than ever.
52% of Baby boomers (1946-64) are opting out of downsizing (for now) due to:
Being healthier and living longer
Having to work longer to recover losses from the last recession
Knowing Social Security/Medicare most likely will not be available for them
https://www.foxbusiness.com/features/baby-boomers-are-deciding-to-stay-in-homes-versus-downsizing-after-retirement-report-says
53% of young Boomers (1955-64) have credit card debt and delayed saving for down payment.
47% of old Boomers (1946-54) will buy (downsize) due to retirement.
29 % of Silent Generation (1925-45) will buy Senior-Assisted living Housing.
42% of older millennial's (1980-89) have student loan debt.

https://www.nar.realtor/infographics/infographic-home-buyer-seller-generational-trends-2019
https://www.zerohedge.com/news/2019-05-27/debt-laden-americans-flee-country-escape-crushing-student-loans
https://www.sfgate.com/business/article/The-average-millennial-has-an-average-net-worth-13909188.php
Annual Growth Rate in Labor Force by Age:
75 and older: + 6.4%
65-74: +4.5%
remaining age groups: -1.5 to +1%

https://www.bls.gov/careeroutlook/2017/article/older-workers.htm
https://www.usatoday.com/story/money/2019/05/21/home-buying-many-boomers-choose-age-place-and-not-move/3698390002/
Generation/birth years # Births Home Ownership By %
Greatest: 1924 – earlier
Silent: 1925-45 47 Million 79%
Baby Boom: 1946-64 75 Million 76%
Generation X: 1965-80 56 Million 60%
Millennial: 1981-97 62 Million 37%
Millennial's expected to overtake Baby Boomers in 2019 due to immigration

https://www.cnn.com/2013/11/06/us/baby-boomer-generation-fast-facts/index.html
https://www.morganstanley.com/ideas/millennials-generation-z-housing?cid=sms

The generational gaps are wide and polarized:

http://demographicpartitions.org/generational-gaps/
Home ownership by percent of age group:

https://www.census.gov/housing/hvs/data/charts/fig07.pdf
https://www.nar.realtor/sites/default/files/reports/2017/2017-home-buyer-and-seller-generational-trends-03-07-2017.pdf