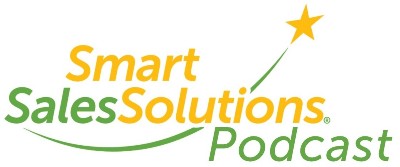 Watch or listen to Podcast Now
You deliver your best presentation to your motivated prospect and he replies "I need to think about it". How do you respond and what do you do next?
When you hear "I have to check with a competitor before making a decision" do you let them without asking why?
In any sales or business environment, objections are received every day at every step of the sales process.
How you handle the objection you receive at that moment, will depend on whether or not you move your prospect to the next step, win the sale or get stalled and ultimately lose. Very often, after your presentation, you are one or two questions away from making a sale and may not realize it. Failure to manage objections properly is where the sale fails most. The number one reason why businesses fail is lack of sales.
Don Cunningham and Rich Rudnick focus in on the Key to the Art of Overcoming Objections which are mastering the following techniques:
Validate their Concern.
Ask Open Ended Questions.
Practice Active Listening.
Identify- Isolate-Overcome.
Don and Rich will discuss each step and also role play scenarios.  You will also learn how to overcome the fear of receiving objections.  
Download Now: Mastering Objection Handling/Closing the Sale
To take advantage of Mastering Objections and Closing the Sale – Web Training for FREE, Contact Us Today!
Schedule your 30 Minute Complimentary Session with one of Our Coaches and Contact Us Today!