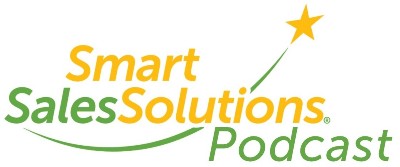 Not only are we about to ring in a New Year but a new decade!  Very likely how we enter the 2020's versus how we exit socio-economically will be polar opposite.  The opportunities and challenges will be greater than ever.  Before planning for the new year, it is important to look back and review this year.  Are you finishing 2019 at, above or behind your goal?  Did you have a goal at all?  Will 2019 be your best year ever?  Why or why not?
Are you planning on 2020 as your best year?  Our Mastermind Group met in Palm Springs to review 2019 and layout their plan to make 2020 yet another best year as they consistently have consecutive best years.  In this Podcast they willingly and freely share their successes and what they are doing to make 2020 their best.  Who better to tap into and learn from than the best of the best!
Who are these Mastermind Guys?  What have they accomplished and what is the key to their success…? 
Watch or listen to Podcast Now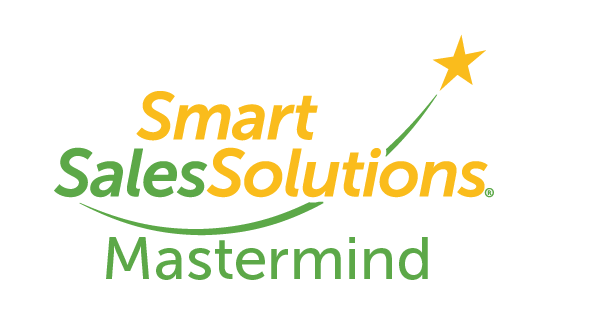 Over the past 15 years, I have been fortunate to Coach and Train some of the highest achievers across many industries.  There is a thread of success traits interwoven within highly successful individuals. Earlier this year I set out to create a Mastermind Group with selected Clients to combine their strengths and propel their businesses higher together.  I chose them based on the following criteria:
Clients who have been in Coaching for a minimum of 4 years
A dedication and commitment to personal growth and accountability
Immense and measured success within their coaching time frame
Strong commitment to the execution of:  fundamentals, systems, processes and mindsets we want our clients to implement
High moral, ethical standards and a good heart wanting to help others grow
Strong and developing leadership skills
Building teams and a high desire of developing the people around them
High participation in our training programs and endorsement of our services
Willing to commit additional time and money beyond existing Coaching/Training to share knowledge and success to others
We have been on this journey together since July 2019 and are all in to meet in 2020 and beyond.   It is my pleasure to introduce these Superstars: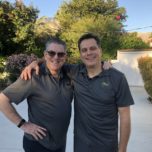 Keith McKinney –The Navy Fighter Pilot – in coaching since 2007.  One of the most experienced Commercial and Residential Real Estate Broker in the country with over 40 years plus experience.  Keith oversees 150 commercial agents plus his own team.  Most of his transactions are 7 figures plus.  Keith began his career as a Navy Fighter Pilot flying "the Grumman S-2f anti-submarine warfare "Hunter Killer" aircraft and the Douglas A4-J Skyhawk" off the USS Coral Sea in 1973 during the Vietnam War. Keith has utilized his training to help him navigate stressful, complex and serious business/life issues while helping us to embrace and implement those as well.  His keys are:  1-Discipline, 2-Stay Cool and Calm (no matter what),  3- Spatial Awareness, (constant observation of what's going on around you) 4-Stay focused (don't let distractions obscure your focus).  He loves what he does and is all about the fundamentals, disciplines and accountability.   Video Testimony
Pat Sullivan – The Air Traffic Controller – in coaching since 2015.  Previously Pat was Executive Officer for an air traffic control center – (upper Midwest) and was on duty when 9/11 happened. The Masterminds had great takeaways from his shared testimony, especially from that dreadful day.  Pat had authority over hundreds of Controllers and has transferred his leadership experience and knowledge of solving complex and stressful problems in a logical, methodical approach.  Now he is building his Real Estate empire finishing consecutive best years-pushing 30 million in volume and market domination in four short years.  He has surrounded himself with producing agents, grooming them for success and creating opportunities by making it rain.  He boils success down to two simple things:  listening to people and solving their problems.   Video Testimony
Tim Lundgren – The Entrepreneur – in coaching since 2008.  Tim went from being a single  Real Estate Agent to Team Leader.  Always looking for additional opportunities and revenue streams, Tim ventured into  -the Storage Unit business where he now collects rents on 800 doors.  He also has a  Development company and if that wasn't enough, he launched into Spec Building in 2019. He has surrounded himself with and is pouring into the right people and is planning a major expansion in his Real Estate practice as well in 2020.  He does all this while maintaining balance and carving out time to be actively involved with his wife and 4 kids.  Tim is very humble and attributes his Faith and Family as the core to his success.  He involves his family in setting the rewards (usually a vacation) if his goal is hit and emphasizes to his kids how hard work and dedication pays off.   Video Testimony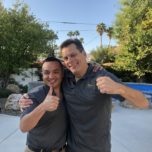 Fredy Rodriguez – The Immigrant – in coaching since 2013.  Fredy is an incredible success story.  Growing up in Guatemala in very humble means, he is an exemplary example of how the American dream works.  Whatever he puts his mind to become and achieve, he accomplishes it!  Since Fredy started coaching, he went from a single agent working 70 hours and barely breaking 100k to leading a power team that will close over 130 transactions and 25 million this year while taking  6-8 weeks off.  He has given family and friends opportunity to succeed beyond what they could ever imagine and he is  planning an extraordinarily large growth goal in 2020.  Fredy has used his story and past to motivate him and everyone around him to excel above their own ability and expectation.  He takes  enthusiasm and a cutting-edge approach to his business growth.  When asked his key to success he simply replied,  "You have to have a 'Why'.  Family is my 'Why'!" Video Testimony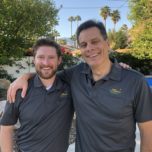 Jeff West –The Chicken Farmer – in coaching since 2015.  In four short years Jeff  has become #7 in his market.  In 5 years  or less his goal is to be #1.  He joined coaching to help him transition out of a Property Management salary position into full time Real Estate.  With barely enough money to feed himself, he took the leap and fast forward to 2019 he and his newly developed team will turn over 90 transactions and 20 million in gross volume.  Jeff earned a Bachelor's degree in Poultry Science and a Masters in  Agricultural Economics at the University of Arkansas.  He is a student of business and applying great business acumen to ensure growth whether  running a Chicken Farm or Real Estate practice.  The Key to Jeff's success: 1-hard work, 2- perseverance, 3-focus and 4- dedication to the fundamental disciplines.                                      Video Testimony
Watch or listen to Podcast Now
Please let us know if you have questions or comments by posting on this blog or on our YouTube channel.    If you would like help preparing to make 2020 your best year, Contact Us today and schedule your Complimentary Session.